Lou Glazer, President
lou@michiganfuture.org
Mr. Glazer is President and co-founder of Michigan Future, Inc., a non-partisan, non-profit organization. Michigan Future's mission is to be a source of new ideas on how Michigan can succeed as a world class community in a knowledge-driven economy. Its work is funded by Michigan foundations.
His latest report is: A path to good-paying careers for all Michiganders: A 21st century policy agenda
Mr. Glazer currently is heading efforts to implement a new agenda designed to raise household income for all. Prior to joining MFI, Mr. Glazer served as Deputy Director of the Michigan Department of Commerce during the Blanchard Administration. He received Bachelors and Masters degrees from the University of Michigan. To download a high resolution photo of Lou Glazer, click here.
---
Sarah Szurpicki, Vice President
sarah@michiganfuture.org
Sarah contributes research, policy analysis, and writing to MFI projects. Sarah is a partner at New Solutions Group, LLC, a consulting firm devoted to smart, collaborative, innovative approaches for organizations serving the public good. At New Solutions she focuses on urban policy, strategic planning, and education and has led the firm's work on projects with the Michigan Municipal League, Let's Save Michigan, and Michigan Future Schools. From 2008 to 2011, Sarah co-founded and ran GLUE, the Great Lakes Urban Exchange, a network of young leaders committed to revitalizing the cities of the Great Lakes region. Sarah graduated from Harvard University with a BA in Environmental Science and Public Policy, where her honors thesis focused on public participation and activism in environmental science.
She is a 2012 graduate of the Great Lakes Leadership Academy Leadership Advancement Program and was a founding member of Declare Detroit. She lives in Detroit with her husband and two daughters.
---

Jamie Lynn Hackney, Executive & Communications Assistant
jamie@michiganfuture.org
Jamie has a degree in Television Production from Columbia College Chicago. She cut her teeth working for Detroit communications firm Mort Crim Communications and fine-tuned her media production skills at the Motion Picture Institute of Michigan. Since then she's Associate Produced series television (A Craftsman's Legacy and Ask Dr. Nandi on PBS) and created promotional/commercial works for The Michigan Economic Center, New Michigan Media, Ford Motor Company and more.
---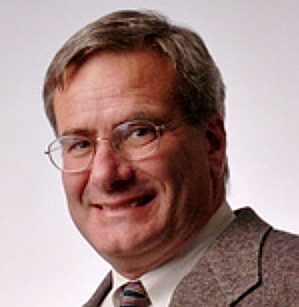 Don Grimes, Research Specialist
Donald R. Grimes is a senior research specialist at the University of Michigan's Institute for Research On Labor, Employment, and the Economy.  His primary research interests are in labor economics and economic forecasting.  For the past two decades, he has worked on forecasting labor market activity in the metropolitan areas of Michigan.  He has worked for many years with the Michigan departments of Commerce and Treasury and the Michigan Economic Development Corporation on policy analysis and evaluating economic strategies.  He has also participated in economic studies designed to assist firms in their location and expansion decisions.  He is co-director of a project to generate long-term economic and demographic projections for all of the counties of Michigan.
He works as a consultant with Michigan Future where he does all of its economic analysis and co-authors with Lou Glazer the annual progress report on Michigan's Transition to a Knowledge-Based Economy.
---
Contact Information
Michigan Future, Inc.
734-747-8120
PO Box 130416
Ann Arbor, MI. 48113
Twitter: @MichiganFuture
Facebook: www.facebook.com/michiganfuture