Rivian HQ and Amazon HQ2 are the path to prosperity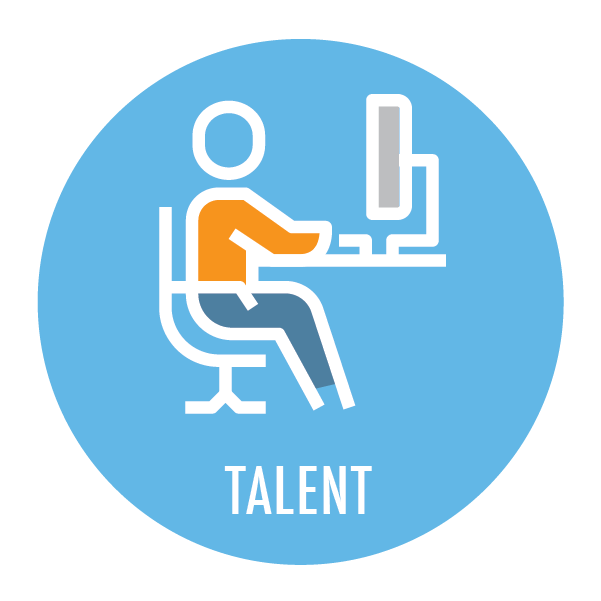 A year ago Rivian, often described as the Tesla of trucks, announced that they were moving their headquarters from suburban Detroit to Irvine California. The announcement received hardly any Michigan press coverage. And, even more concerning, no reaction from Michigan's political and business elites.
Two years earlier Amazon announced that, despite big subsidy offers from Detroit and Grand Rapids, no community in Michigan made the final 20 for their 50,000 high-paid jobs Amazon HQ2. That received lots of Michigan press attention for a week or so. And statements of concern by Michigan's political and business elites. But that too lasted for a short while and then everyone went back to business as usual.
Contrast that to the reaction to Ford's announcement that it was locating three battery plants and an electric vehicle assembly plant in Tennessee and Kentucky. That announcement generated wall to wall statewide new coverage. And alarm bells sounding from Michigan political and business elites.
That losing Rivian HQ and Amazon HQ2 generated little or no attention and losing the Ford battery plants generated calls from across the political spectrum for the state to spend oodles more in subsidies for the auto companies should not be a surprise. For decades the Michigan economic development playbook has been first and foremost to be competitive with southern states for auto-related factories.
One big problem: that factory-based playbook is decades out of date. The reality is that production jobs (blue collar factory workers) are a declining proportion of the labor market and those jobs now have median wages below the state median for all workers. That is true not just in Michigan but in states like Tennessee that we are told is the model Michigan needs to pattern itself after. Michigan's factory–based economic development strategy leads to Michigan permanently being a low-prosperity state.
The reality is the high-growth, high-wage segment of the American economy is represented by the Rivian headquarters and Amazon HQ2. The American mass middle class is now dominated by professionals and manager, not by factory workers. Michigan can only return to being a high-prosperity state, a status it enjoyed for most of the 20th century, if it adopts a knowledge-based economic development strategy.
The factory-based economic development playbook is dominated by low taxes, particularly low business taxes, and big subsidies to companies for each factory located or expanded in your state. The knowledge-based economic development playbook is anchored by public investments in education from birth through college and creating places where mobile talent want to live and work.
For years we have suggested that Michigan model its economic development strategy on Minnesota's approach to economic policy. Minnesota is the Great Lakes most prosperous state. Minnesota has been, for decades, at the leading edge of developing and deploying a knowledge-based economic development playbook.
When you look at the economic well being of workers in Tennessee and Minnesota you see clearly that the path to prosperity is in retaining and attracting enterprises like Amazon HQ2 and Rivian HQ.
Minnesota has a much higher median hourly wage than Tennessee: $22.41 vs. $18.00. And a substantially higher employment to population ratio: 65 percent of Minnesotans 16 and older worked in 2020 compared to 56 percent of Tennesseans. So Minnesotans work more and earn more than Tennesseans. That results in employment earnings per capita of $38,133 in Minnesota compared to $31,751 in Tennessee. That differential is the major contributor to Minnesota being 12th in per capita income while Tennessee is 38th.
Production jobs in both Minnesota and Tennessee have median wages below the statewide median: In Minnesota $19.30 compared to $22.41; in Tennessee $17.17 compared to $18.00. In both states production jobs are a declining share of the workforce. Down from 13.0 percent in 2001 to 8.6 percent in 2020 in Tennessee; down from 9.6 percent in 2001 to 7.6 percent in 2020 in Minnesota.
The exact opposite is true for the core occupations at enterprises like Amazon HQ2 and Rivian HQ: management, computers and math, architects and engineers, and scientists. Median hourly wages in those occupations in Minnesota range from $53.61 in management to $34.77 for scientists; from $42.79 in management to $29.89 for scientists in Tennessee. And the share of jobs in those occupation groups combined have been growing in both states: Up from 9.5 percent in 2001 to 10.7 percent in 2020 in Tennessee; up from 9.8 percent in 2001 to 11.9 percent in 2020 in Minnesota.
The path to prosperity is for Michigan to become more like Minnesota, not Tennessee. To do that requires making preparing, retaining and attracting talent THE economic development priority. The path to a high-prosperity is anchored by Michigan shifting from an emphasis on being a low-cost/high business subsidy state to a state that develops, retains and attracts human capital as its core strategy for economic success.