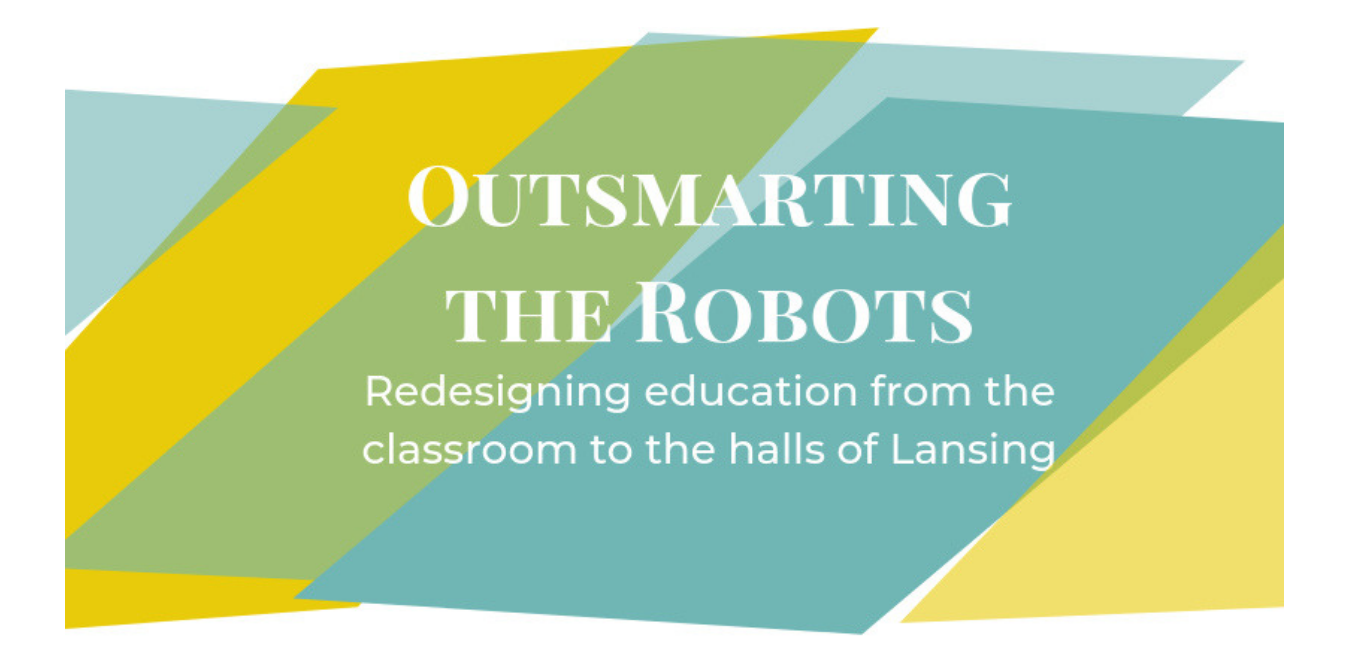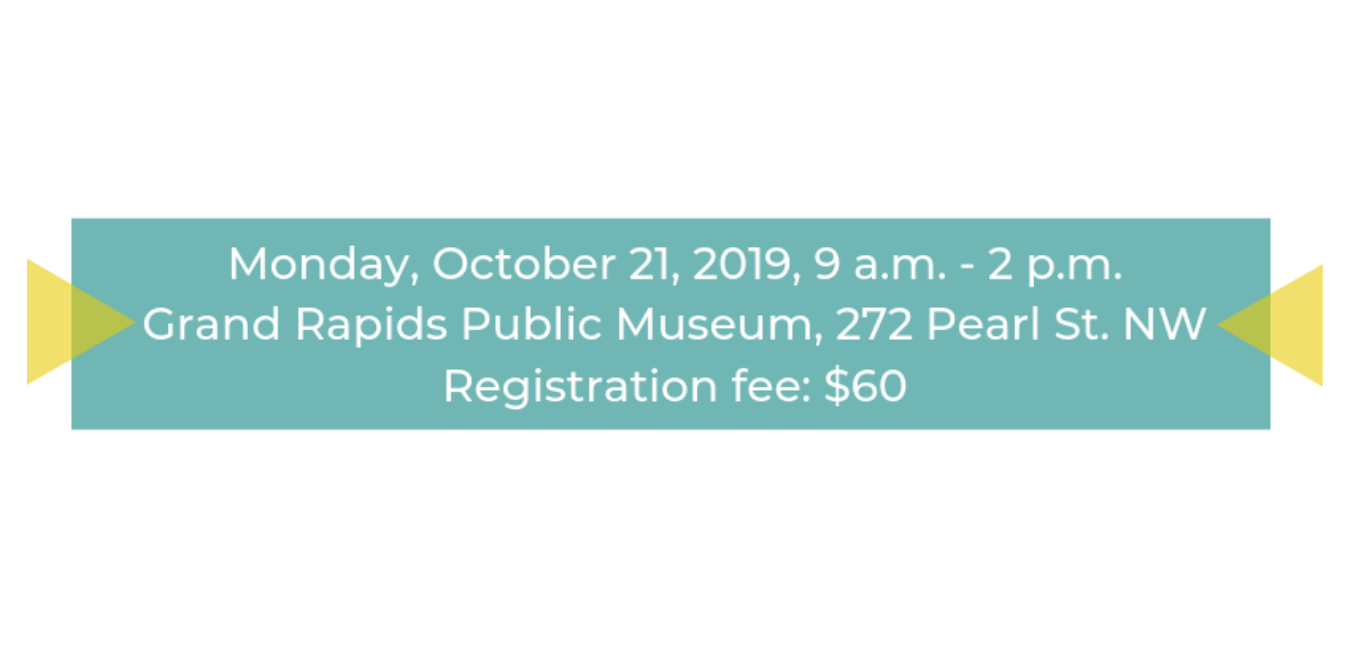 Registration for this event is currently at capacity. Join the waitlist to be notified if additional seats become available.
 What is OUTSMARTING THE ROBOTS?
If you are reading this, then you have been invited to  an exclusive conversation with 50 of Grand Rapids' leaders in business, education, philanthropy, and the civic and political sectors who are ready to explore whether the education system in Michigan is aligned with the outcomes that our economy, society, and world need. And if not, to wrestle through what to do about it.
At Outsmarting the Robots: Redesigning education from the classroom to the halls of Lansing, we invite you to join us in asking: how do we redesign our system for learning what matters to meet the needs of our children, economy, society, and world? 
With this event, co-hosted by an exciting collaboration of the Grand Rapids Public Museum, Godfrey-Lee Public Schools, Kent ISD, the Kendall College of Art and Design, the Institute for Excellence in Education, and Michigan Future Inc., we are hoping to spark a new conversation about how to prepare today's youth for an increasingly uncertain future, and to engender commitment in our community for doing whatever it takes to redesign education for a successful future for all kids. 
  Our Guide – NY Times Best – Selling Author of Becoming Brilliant, Kathy Hirsh – Pasek, Ph.D.
This will be a day of active learning that was designed and facilitated by our co-hosts. We are excited that our guide for this day will be New York Times best-selling author Kathy Hirsh-Pasek, Ph.D., author of Becoming Brilliant.
Kathryn Hirsh-Pasek Ph.D., is the Stanley and Debra Lefkowitz Faculty Fellow in the Department of Psychology at Temple University and a Senior Fellow at the Brookings Institution. Her research examines the development of early language and literacy as well as the role of play in learning. With her long-term collaborator, Roberta Golinkoff, she is author of 14 books and hundreds of publications and a fellow of the Cognitive Science Society.  She is the recipient of the AERA Outstanding Public Communication for Education Research Award, the American Psychological Association's Bronfenbrenner Award, the American Psychological Association's Award for Distinguished Service to Psychological Science, the Society for Research in Child Development, Distinguished Scientific Contributions to Child Development Award and the APA Distinguished Lecturer Award.  Her recent book, Becoming Brilliant: What the science tells us about raising successful children, released in 2016 was on the NYTimes Best Seller List in Education and Parenting.  
Normally, conferences provide an agenda so you can review the speaker and panel line-up and decide which to attend. But this isn't that kind of conference! This is a participatory, immersive experience where the activities will build on each other. We hope that if you register, you can plan to be with us for the entire five hours.
Important to Know Now
This event is by invitation only and tickets are not transferable, even within an organization or company. While registration is technically open until October 17, we anticipate that the event will be fully registered prior to that date. To ensure your participation, register now.
If you would like to request a scholarship to cover the cost of your participation, please email Dave Koetje at dkoetje@godfrey-lee.org
Important to Know On October 21
Sign-in and breakfast begin at 8:30 am.

Discussion begins promptly at 9 am.

Please park in the GRPM ramp; parking will be validated.

Continental breakfast & lunch will be provided.