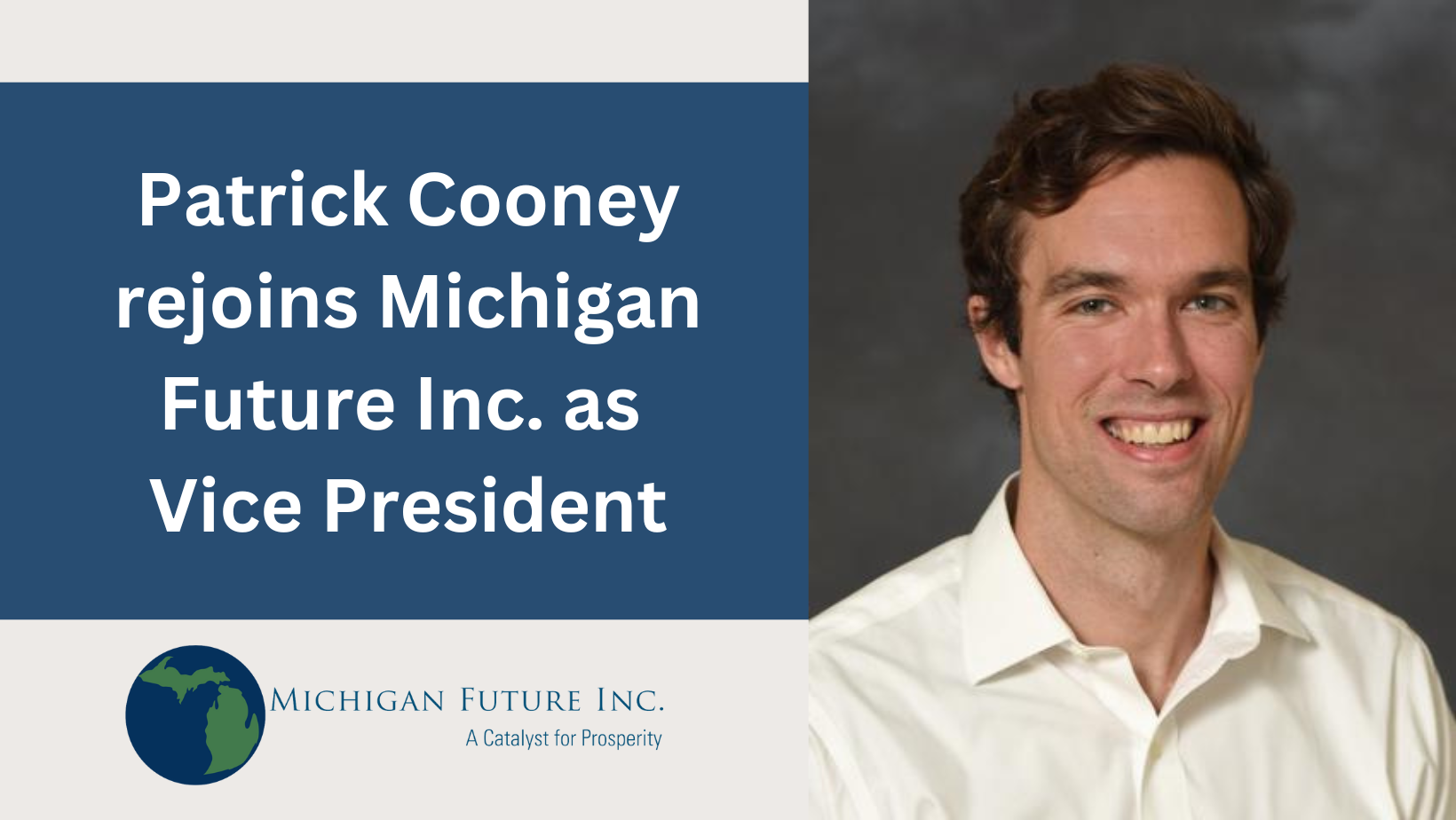 Patrick Cooney rejoins Michigan Future Inc. as Vice President
Michigan Future Inc., a Michigan-focused non-partisan, non-profit think tank, today announced the hiring of Patrick Cooney as Vice President.
Cooney joins the Michigan Future Inc. team after having served as the assistant director of policy impact at Poverty Solutions, overseeing the Partnership on Economic Mobility between the University of Michigan and the City of Detroit.
Prior to his time at Poverty Solutions, Cooney previously worked as a policy associate at Michigan Future Inc. until 2018, where he contributed research, policy analysis, and writing to projects focused on influencing state economic and education policies.
"It's terrific to have Pat rejoin the Michigan Future team where his experience and expertise in developing high-impact economic and education policy for Michigan will contribute greatly to our efforts," said Lou Glazer, president of Michigan Future Inc. "Pat will help put in place a big change agenda designed to reverse decades of economic decline and create a Michigan that, as it grows, benefits all."
Cooney taught middle school math at Uncommon Schools in Brooklyn, New York; served as Teach for America corps member in the Rio Grande Valley, Texas; and was an Education Pioneers fellow at Chicago Public Schools. He has a bachelor's degree in economics and history from Boston College and a master's in public policy from the University of Michigan.