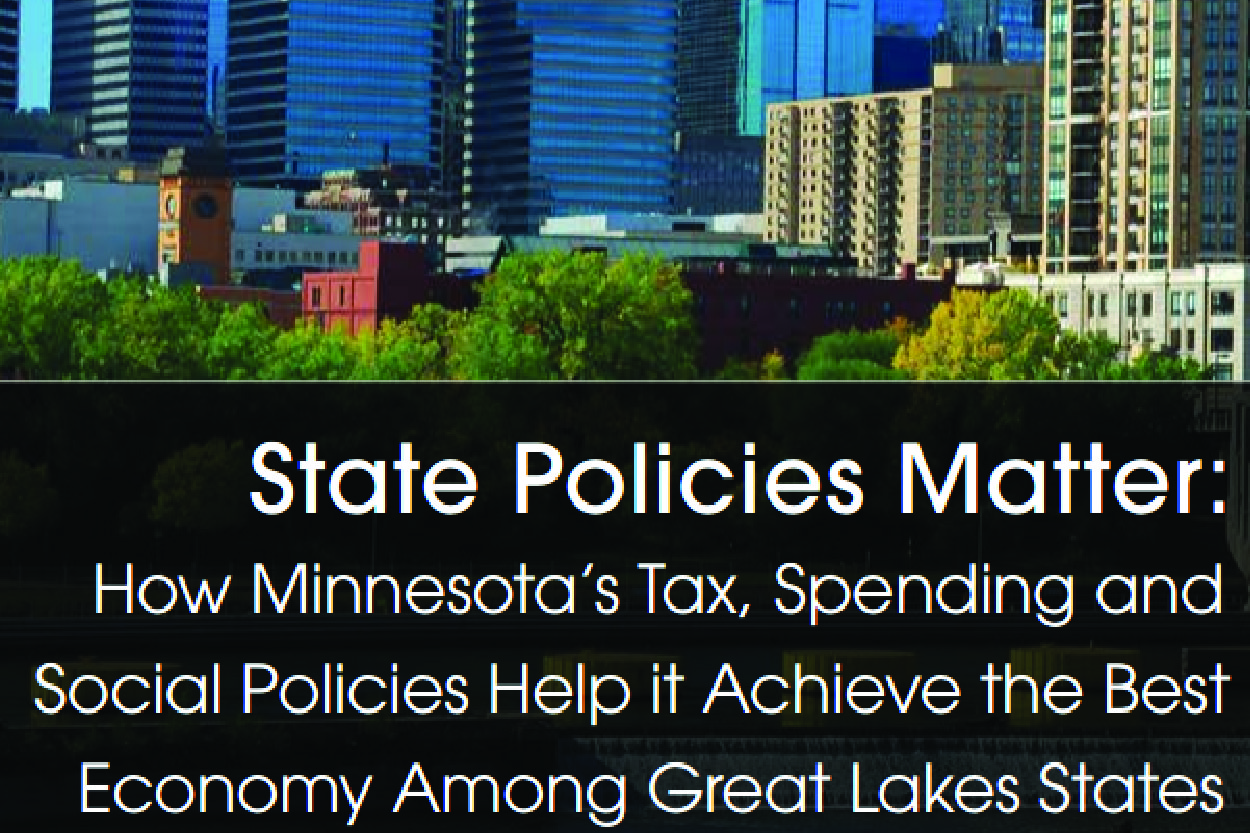 Minnesota has the lowest state unemployment rate ever!

In June Minnesota recorded the lowest state unemployment rate ever. An astonishingly low 1.8 percent. In July Minnesota's unemployment rate remained at a best in the nation, record low 1.8 percent.
(Ever in the case of state's unemployment rates means 1976, the farthest back published data is available.)
The national unemployment rate in July was 3.5 percent. In Michigan it was 4.2 percent. Minnesota ranked 1st, Michigan 43rd.
Minnesota is also a national leader in labor force participation. 68.5 percent of Minnesotans 16 and older were either working or looking for work in July. The 5th best in the nation. In Michigan the rate was 60.5 percent, ranking 40th.
If Michigan's unemployment rate and labor force participation rate were the same as Minnesota's there would have been 5.40 million Michiganders working in July rather than the 4.77 million. 630,000 more Michiganders would be working today if the state was doing as well as Minnesota.
Not only are more Minnesotans working than Michiganders, they earn more too. Average hourly wages for private sector workers in Minnesota in July were $34.43, 6.7 percent higher than the nation. As compared to $29.95 in Michigan, 7.2 percent lower than the nation. For a full-time, year-round worker the difference between $34.43 per hour and $29.95 is more than $9,000 annually.
This, of course raises the question what has Minnesota done to enjoy such a large employment and wage premium compared to Michigan? In 2014 we asked Rick Haglund to answer that question. His report, State Policies Matter: How Minnesota's Tax, Spending and Social Policies Help it Achieve the Best Economy Among Great Lakes States, is as valid today as it was eight years ago. Yes the data in the report needs updating, but the description of the path Minnesota has taken for more than five decades to get to a record setting unemployment rate along with higher wages is still accurate today.
Maybe most important is what Minnesota has not done:
Minnesota did not lower taxes. In fact as Rick documents, in 2013 when Michigan was slashing business taxes, Minnesota raised taxes on companies and the wealthy. Now with income tax rates ranging from 5.35 to 9.85 percent. Minnesota ranks 45th in both overall and corporate taxes in the Tax Foundation's 2022 State Business Tax Climate Index.
Minnesota did not slash its safety net. As Rick wrote: "Many states have cut benefits to the poor and unemployed in the belief that these payments dissuade people from looking for paid work. Minnesota takes a different view. It has created one of the strongest safety nets in the country, spending generously on benefits to help those who have lost jobs or been stricken by poverty get back on their feet. That protective net has not trapped Minnesotans and turned them into a bunch of government-dependent slackers. Far from it."
Minnesota does not offer big incentives for economic development projects. Read the Minnesota Economic Development Resource Guide and you will not find any big incentive program like SOAR, Michigan's new one billion dollar business incentive program.
Michigan has, of course, done the exact opposite. On a bipartisan basis accepting that high taxes, particularly on businesses are job killers, the state has anchored its economic development playbook on cutting taxes for at least three decades. And, also on a bipartisan basis, enacting for those same three decades one version after the other big economic development incentive programs. As well as slashing the state's safety net in part on the belief that a more generous safety net discourages people from working.
It is hard to assess this policy regime as anything but a failure. Particularly when compared to Minnesota which has deployed a policy regime that rejects each of these three pillars of Michigan's strategy.
State Policies Matters details what Minnesota has done with more revenue because of higher taxes and lower business incentives. As Rick wrote:
Lawmakers and governors in many states, including Michigan, have focused primarily on cutting taxes and shrinking the size of their governments as the path to prosperous economies. As this report has shown in detail, Minnesota has traveled a different path. There is no question Minnesota is a high tax state—as stated earlier, its residents paid $1,630 more than Michigan residents in state taxes alone last year.

But it has largely invested that additional revenue in services and investments that matter in a knowledge-based economy. An educated work force, efficient transportation systems, vibrant cities and metropolitan areas, and a secure safety net for those making the transition to a global economy all matter in creating a prosperous state.

Minnesota has made those necessary investments and enacted policies making the state welcoming to all. It really shouldn't be surprising, then, that it has the strongest economy in the Great Lakes region and one of the most vibrant in the country.
Minnesota focus on making public investments in education from birth through college and creating high quality of living communities combined with being welcoming to all is the foundation for a state economy with record low unemployment rate and more good-paying jobs. Minnesota has developed a policy playbook that makes preparing, retaining and attracting talent its economic development priority #1. That is exactly what is needed in today's economy where talent attracts capital.