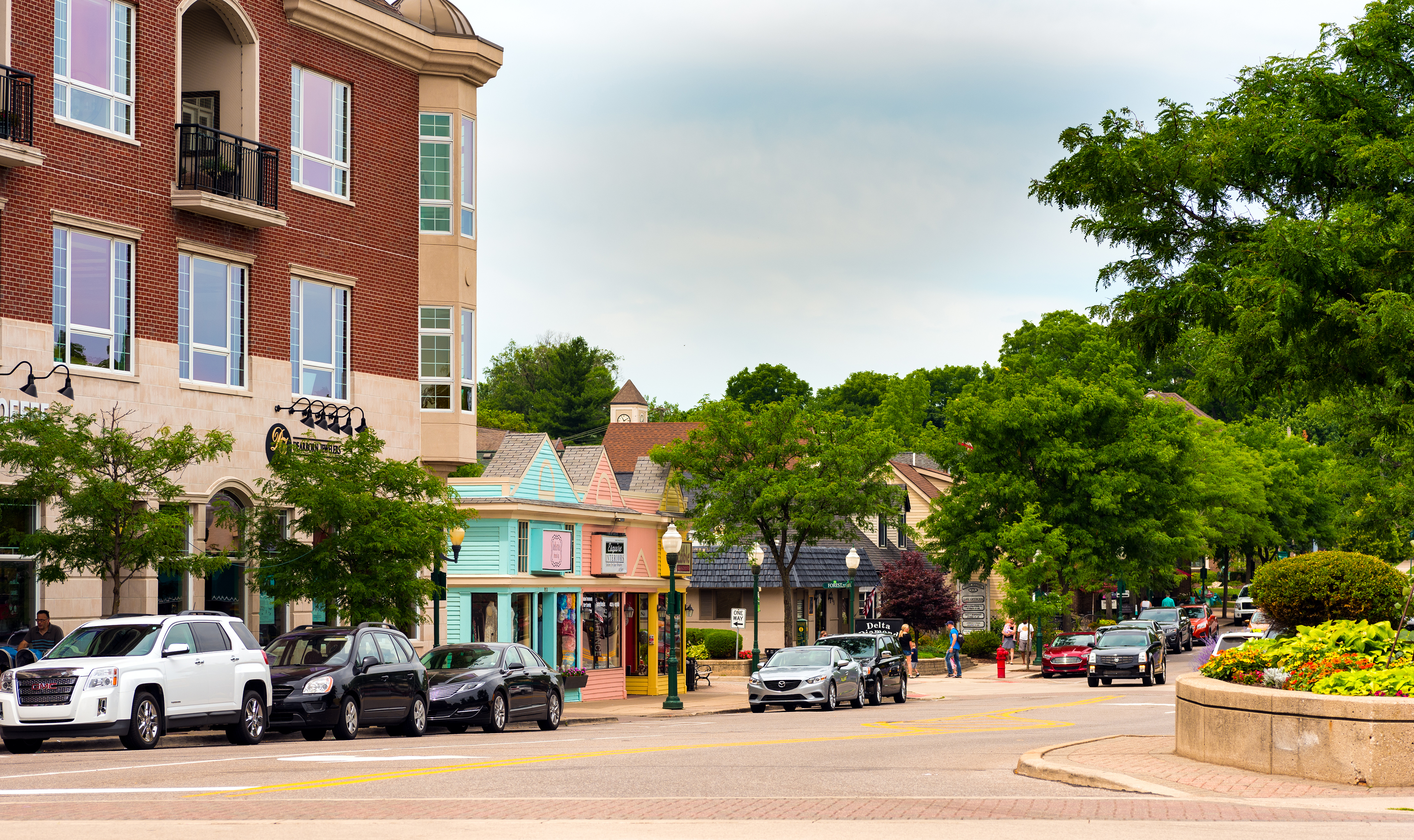 It's time to invest on Main Street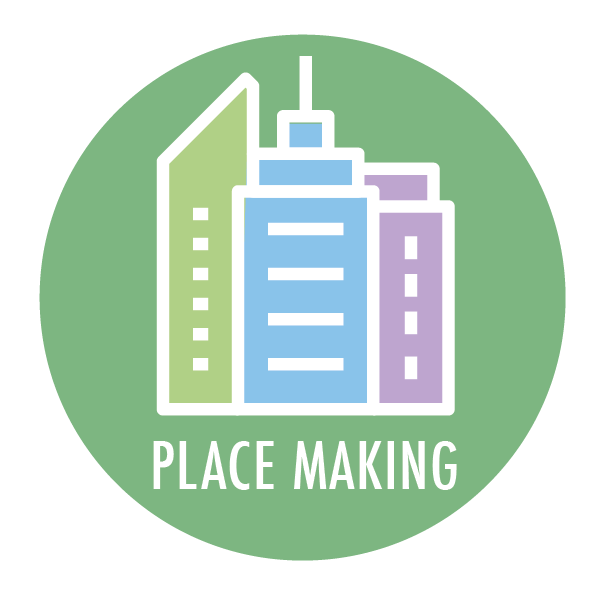 Today we're pleased to feature a guest post from Ned Staebler, the Vice President for Economic Development at Wayne State University and the President and CEO of TechTown, Detroit's most established business incubator and accelerator.
I've been an economic developer for 15 years. After a decade in the private sector at small startups and then at a Fortune 150 investment bank, I went back to graduate school at the London School of Economics and wrote my master's dissertation on how the United States was responding to globalization through something I had never heard of before: economic development programs. Using Michigan as a model, I did both quantitative and qualitative analysis to learn what works and what doesn't. Then I came back home to Michigan and took a job at the Michigan Economic Development Corporation. I now serve as vice president of economic development for Wayne State University and president and CEO for TechTown Detroit.
After 15 years as a practitioner, I can tell you that we're looking at economic development all wrong.
I'm not saying that there is only one true path in economic development or that what we've done in the past isn't worthwhile; quite the contrary. In my years supporting economic growth across the state, and for the last 10 years specifically in Detroit, I've learned that there is no magic bullet or single strategy to end our economic woes. For example, mobility is a huge part of our economic future as a state, and we must always be an attractive location for site selectors looking for the next large-scale advanced manufacturing facility. I can also cite chapter and verse of the huge return to be had from continued investments in the now burgeoning venture capital industry and high-tech sectors.
But for far too long, we have ignored the most potentially impactful economic development strategy for Michigan and, really, all across the country­: a comprehensive plan to create, support and scale locally owned, small brick-and-mortar businesses along existing commercial corridors. We've never made a significant investment in providing technical assistance ­— aid to determine business viability and customer demand, financial modelling, sales and marketing assistance, e-commerce training, etc. — and financial support to entrepreneurs who live in the residential neighborhoods that surround Main Street, and it shows.
This Michigan State study from 2010 details the benefits to the Grand Rapids economy of spending and investing in local businesses. It leads to a much higher level of wealth recirculating in the community and provides increased charitable contributions, more consumer choices, reduced environmental impacts, less strain on public infrastructure and, generally, a higher quality of life.
To put it simply, we need to invest on Main Street.
This is not an entirely new concept. There have certainly been past efforts in Michigan at the state level, but these efforts primarily focused on the real estate aspect of the problem. While this is a very important part of the strategy, it's far from sufficient. It's all well and good to build new storefronts, but they are useless if we cannot fill them with sustainable businesses started by members of the local community.
In addition, the problem is not confined to one locality. It's happening across Michigan — from Kalamazoo to Detroit to Lansing to Traverse City to Houghton. Even before the COVID-19 pandemic, there were empty storefronts along commercial corridors all over the state. The pandemic has only exacerbated the issue. According to University of Michigan economists, the number of small business locations that are currently open has fallen 30 percent since the beginning of the year with the restaurant, retail and hospitality sectors being particularly hard-hit.
It's not just about empty storefronts and communities without amenities, however. It's also about making sure that everyone gets to participate in the economic recovery. According to data from the Global Entrepreneurship Monitor, more than 80 percent of funding for new neighborhood businesses comes from personal savings, friends and families. It's no surprise then that without intentionality around supporting traditional small businesses, the entrepreneurs that are most likely to be successful come from positions of privilege with intergenerational wealth and personal and familial networks of resources.
And although money is necessary for small business creation, it's not enough. After working with thousands of small businesses over the past decade, we've learned at TechTown Detroit that consistent technical assistance to help the entrepreneur raise and spend capital effectively is even more essential. This requires a variety of hands-on services. Our Retail Boot Camp and 313 STRONG programs have helped hundreds of businesses start and scale. It also requires a network of talented service providers, such as those in our Professional Services Network, who can support entrepreneurs with marketing, sales, legal, accounting and human resources issues. These are skills that are not intuitive to aspiring business owners and are not usually on the schedules of high school and college students. We need more of this prolonged education on how to operate and grow a business so that we are not abandoning our small business owners after they open their doors. It is from that point that the learning has just begun!
Entrepreneurship is a team sport. Detroit's small business success is predicated on a strong ecosystem of more than 60 private, public and philanthropic partners, including TechTown, whose work is best exemplified by the incredible Detroit Means Business (DMB) initiative developed in response to the COVID-19 pandemic. DMB has helped thousands of Detroit businesses weather the storm, and the power of the network is so strong it will continue with a permanent home at the Detroit Economic Development Corporation long past the pandemic.

This ecosystem in Detroit didn't develop overnight. It took more than a decade of consistent investment from organizations like the New Economy Initiative (NEI), a project of the Community Foundation for Southeast Michigan that brought together 13 national and local foundations to grow the entrepreneurship community in Southeast Michigan. NEI invested in more than 30 local service partners that have piloted, refined, rejected, redesigned and implemented what has become a national best practice for inclusive economic growth.
The good news for the rest of the state is that every single program and initiative is completely transferable and adaptable for other communities. What works in Detroit can be just as effective all across Michigan. It only requires local champions and resources, which can come from state or federal government, corporations or philanthropic sources. The beauty of these programs is the political and public relations advantages they have compared to more amorphous high tech or cluster building programs. They present a steady stream of ribbon cuttings and grand openings in visible locations, a dream for state representatives, mayors, corporate CEO's and foundation presidents.

We need to support our existing small businesses and to help create new ones. It's absolutely imperative that we have another stimulus package either at the state level, as Governor Whitmer has called for in the lame-duck legislative session, or from the incoming Biden administration. It's equally imperative that the stimulus is focused on the mom-and-pop small businesses that employ more than half of America's workers.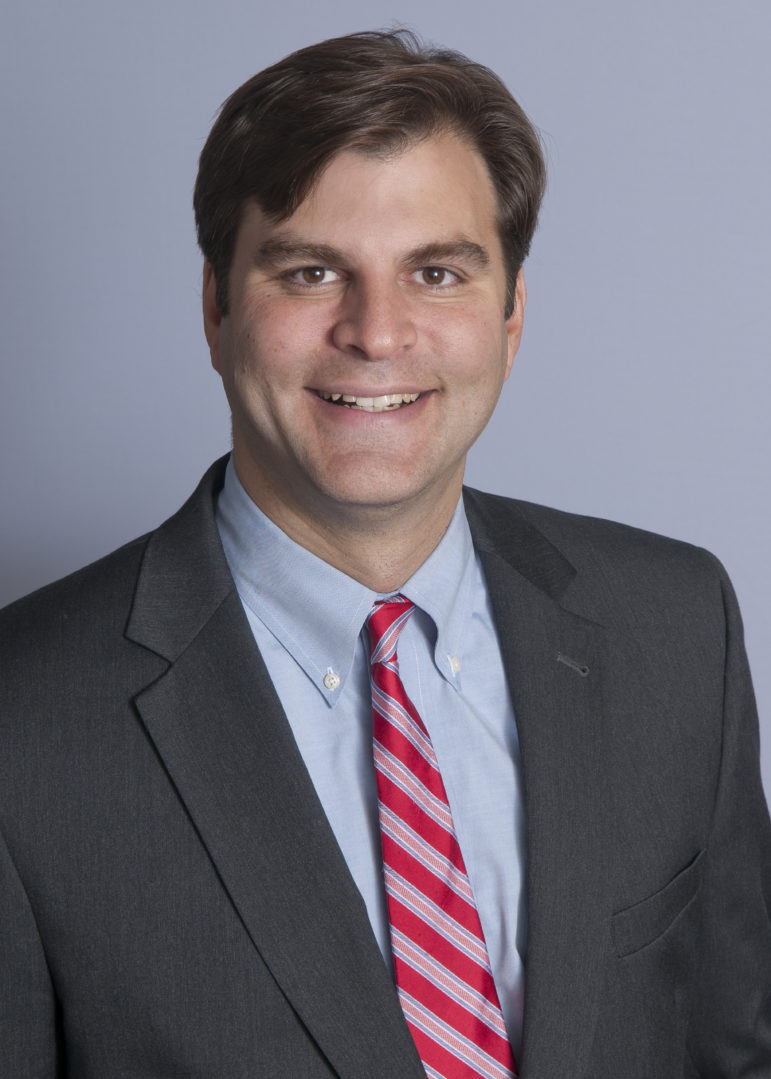 In other words, if we want to see real economic development across Michigan, it requires us to invest on Main Street.
Ned Staebler serves as Vice President for Economic Development at Wayne State University and as President and CEO of TechTown, Detroit's most established business incubator and accelerator. He leads both organizations' efforts to strengthen the Detroit region's neighborhoods, businesses and leaders, overseeing a range of activities around innovation and entrepreneurship, business development and attraction, talent retention, transit and mobility, and placemaking.