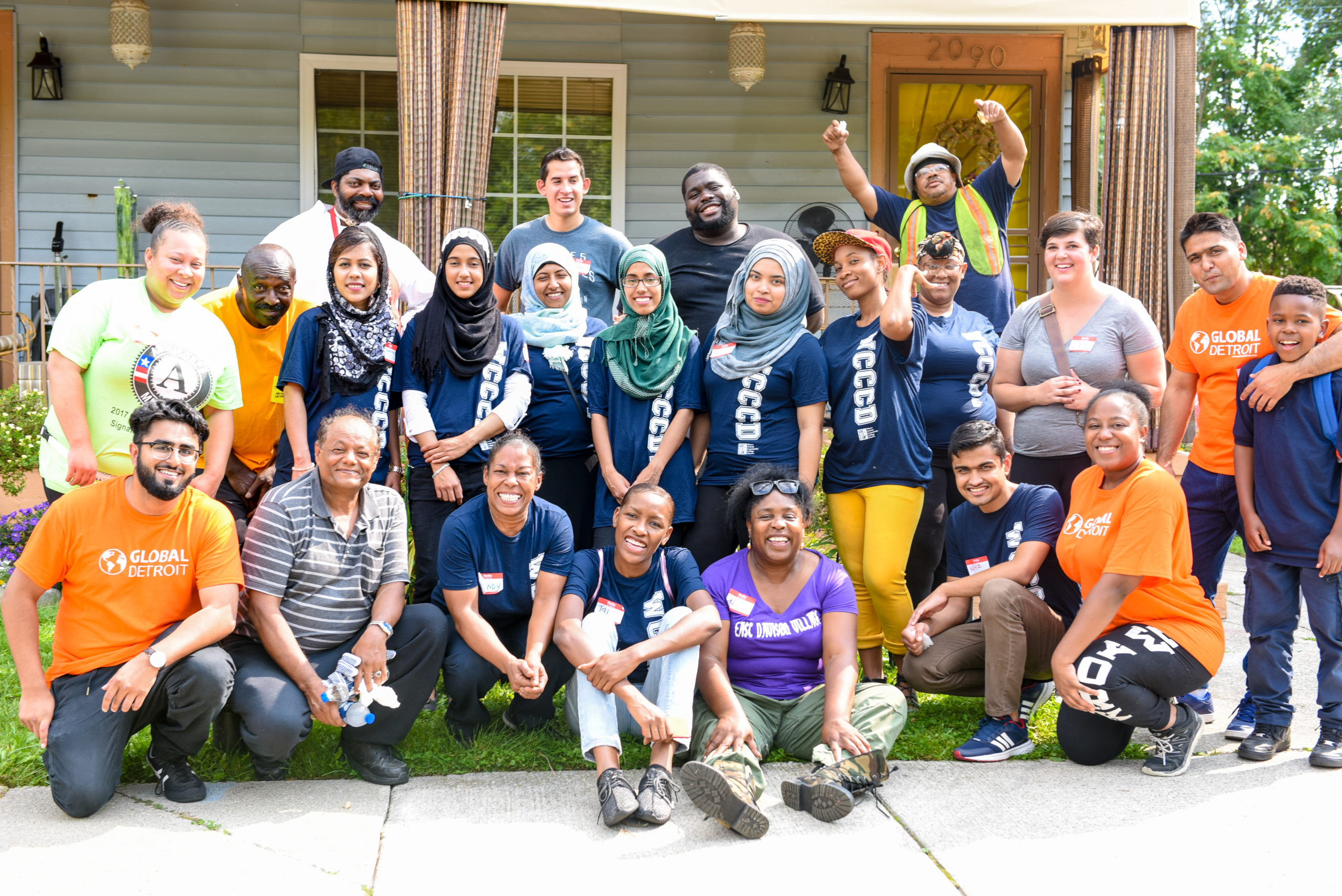 Integrating immigrant contributions to the economy can help raise incomes for all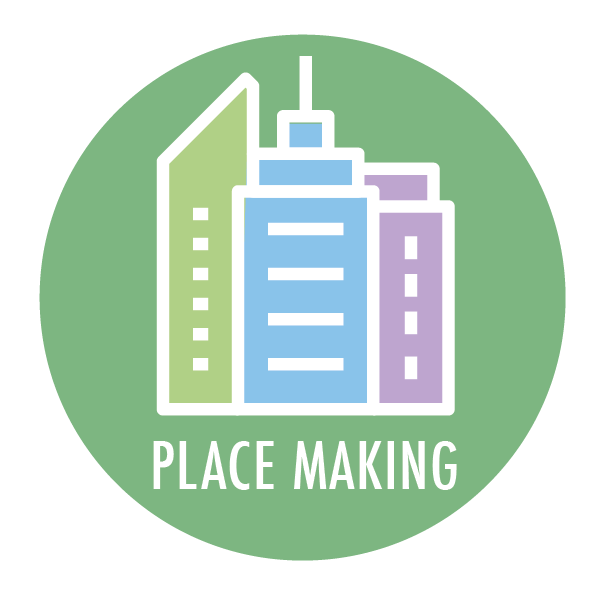 Today we are delighted to feature a guest post from Global Detroit's Executive Director, Steve Tobocman. He's reflecting on the progress Michigan has made over the last decade in welcoming and integrating immigrants into our economy–for the benefit of all Michiganders.
In September, the City of Grand Rapids, Kent County, the Grand Rapids Area Chamber of Commerce, West Michigan Hispanic Chamber of Commerce and Samaritas unveiled a "Welcome Plan for Kent County," reflecting more than two years of planning, community outreach, research and thought. The plan acknowledges that "[i]mmigration is key to increasing diversity in our population and boosting our economy."
The economic research is clear and not debated much among business advocacy organizations and economic development practitioners: robust immigration drives economic growth, providing critical labor, highly-skilled talent and much needed diversity to rapidly aging and depopulating states in America's heartland like Michigan. Michigan was the only state in America to lose population in the 2010 Census. Without robust immigration (Michigan's immigrant population has doubled from 350,000 to over 700,000 in the last 30 years) our state would likely lose population in the current Census, as well. Immigrants in Michigan are more likely to possess a four-year college degree than other residents in Michigan (34% compared to 27%) and far more likely to possess a graduate degree (16.5% compared to 10.5%). An estimated 167,000 Michiganders are employed by the more than 33,000 immigrant entrepreneurs in our state.
As the economic case for immigration has received increasing attention, the movement to develop local immigrant economic integration plans, practices, programs and policies is growing. State and local governments, chambers of commerce and economic development agencies across Michigan and the U.S. are recognizing that immigrant inclusion strategies benefit everyone. The Welcome Plan for Kent County is our state's most recent example, but this work has been occurring in Michigan for over a decade. Earlier this year, we celebrated the 10th anniversary of the release of the Global Detroit Study, which laid out a similar economic growth strategy for Southeast Michigan. (Disclosure—I am the author of that study and Michigan Future's Lou Glazer sat on the study's 35-person advisory board).
Today, Michigan stands as the national leader in developing strategies and initiatives to integrate immigrant contributions into our economy in ways that hold tremendous promise for immigrants, refugees, and international students while also making our communities more prosperous, creating jobs and raising incomes for all Michiganders.
Just as Grand Rapids and Kent County were releasing their Welcome Plan, Detroit was ranked in the Top Ten in the New American Economy's Cities Index for the second time. Initiated in 2018, the index ranks the nation's 100 largest cities for their economic integration and welcoming policies, programs and environments. Detroit maintains a Mayor's Office of Immigrant Affairs and a City Council Immigration Task Force that have embraced a municipal ID card and language access programs, developed a refugee integration plan, and created and distributed COVID stimulus funds for immigrant residents who were barred from the CARES Act. Global Detroit has worked with the City and Wayne State University to launch a Global EIR program to help immigrant startup founders launch their high-tech startups, grow their companies and create jobs right here in Detroit, while helping other Wayne State based entrepreneurs in their own startup efforts.
The work in Southeast Michigan extends far beyond the City of Detroit. Immigrant welcoming and integration efforts are underway in Macomb, Oakland, Washtenaw and Wayne counties, led by those counties' governments and, in fact, under the leadership of Welcoming Michigan, Michigan is home to 22 officially declared and recognized welcoming cities, counties and townships, more than any other state in America.
Beyond welcoming immigrants through local government efforts, several national leading initiatives have been launched over this last decade to help Michigan businesses connect with and integrate immigrant talent, as well as to foster immigrant innovation and entrepreneurship. Global Detroit runs the nation's first international student retention program connecting Southeast Michigan employers with talent that meets unfilled needs, especially graduate-degreed engineers, IT, computer science and other STEM graduates from U-M, MSU, Wayne State, UM-Dearborn, EMU, Oakland University and beyond. Global Detroit also partners with the University of Michigan in its Global EIR program (the same initiative we are launching with the City of Detroit and Wayne State) to help international startup founders launch their startups here in Michigan.
The State of Michigan is widely recognized as a national leader in immigrant economic integration work. Governor Whitmer has supported and expanded the efforts of Governor Snyder in creating the Michigan Office for New Americans (renaming it Office of Global Michigan). Doug Ross, a one-time U.S. assistant secretary of labor and current senior adviser to the governor, has worked with Global Detroit and Global Michigan to write an immigrant inclusion strategy into the 60×30 workforce post-secondary attainment plan. While 41 states in the nation have post-secondary attainment agendas, Michigan's is the only one with an explicit immigrant inclusion strategy. Implementation of this plan will require dedicated financial resources, but it is a necessary component for this state to realistically reach its goals of expanding the skill levels of the Michigan workforce so that 60% of our workforce—meaning 700,000 additional workers—have a post-secondary degree or credential by 2030.
As immigrant inclusion efforts gain traction in Michigan, they are becoming more broadly collaborative. Right before the pandemic reached our state, Michigan's business community took a major step forward in creating a more inclusive and competitive business environment. The Michigan Compact on Immigration was formed to call for a federal immigration system that responds to the needs of Michigan employers and workers in a time when talent attraction and retention is critical to the state's economic growth. The effort was led by the Grand Rapids Chamber, Detroit Regional Chamber, Global Detroit and the New American Economy, and the industry groups and chambers that have signed the compact represent more than 20,000 companies and more than one million employees across the state.
Initiatives like the Compact and the Kent County Welcome Plan are further indicators that Michigan's government, business and economic development leaders recognize the importance of immigrant inclusion to Michigan's future. As we emerge from our current crisis, it will be especially critical for local, regional and statewide actors to advocate for immigrant inclusion as a potent strategy that builds equity and prosperity for all Michiganders. To learn more about immigrant inclusive economic development and how you can help build a more immigrant-inclusive community, visit globaldetroitmi.org or contact me at steve@globaldetroitmi.org.