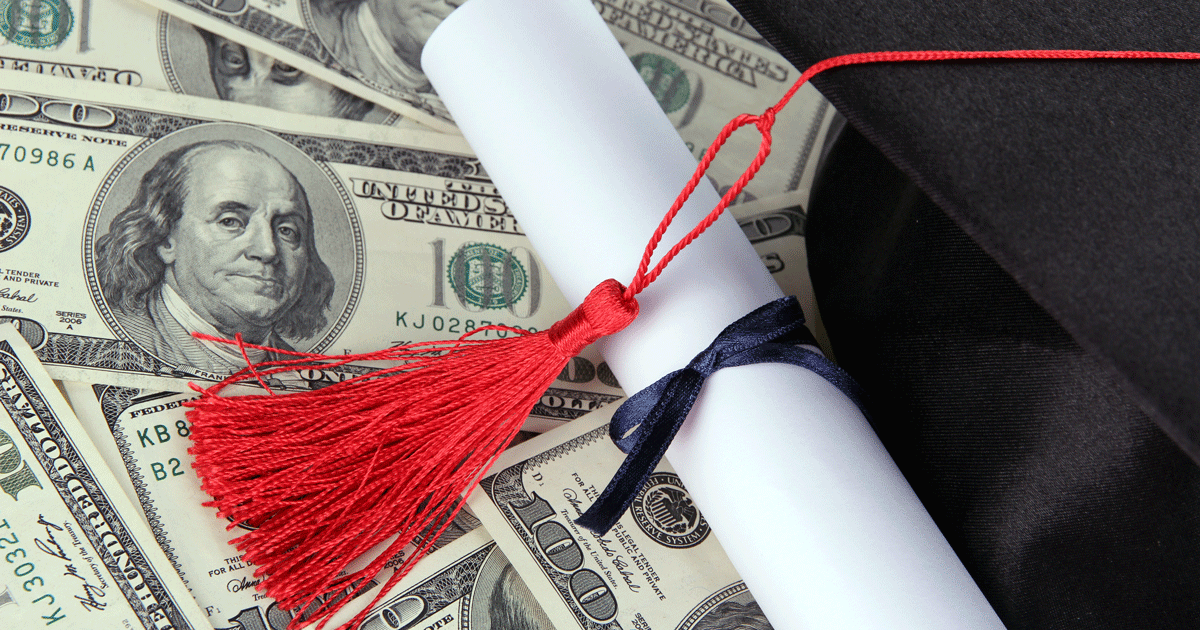 Lessons from Michigan's Hot 50 jobs

Michigan's Bureau of Labor Market Information and Strategic Initiatives recently released their 2018-2028 employment projections by occupation and industry.
Also released was their Michigan's Hot 50 Job Outlook Through 2028. Which lists the 50 occupations over the next decade that most combine high demand and high wages. High wage in this case means an occupation with median wages above the state median full-time wage of about $38,500.
The hot 50 jobs list tells the overall story of the projections pretty well: 38 of the 50 occupations require a four-year degree, 7 of the 50 are in STEM occupations, 7 of the 50 are in the skilled trades

The basic story of the job openings projections is:
A preponderance of openings are in low-wage, low-education-requirement (high school or less) occupations.
The preponderance of good-paying jobs are in occupations requiring a four-year degree.
Good-paying jobs are in occupations much broader than the skilled trades or STEM fields.
These projections, of course, tell of a far different reality than we have been told over and over by far too many of our business and political elites. As we have explored previously (see here and here), their story that there are lots of good-jobs that don't require a four-year degree is not accurate. As is their story that good-paying jobs are narrowly concentrated in STEM occupations and the skilled trades.
The hot 50 jobs list tells well the story we should be telling everyone about labor market realities today and tomorrow. Most importantly, that the most reliable path to a good-paying forty-year career is getting a four-year degree in any field, not just in STEM.
Are there good-paying jobs and careers that don't require a four-year degree? Of course. But far fewer than conventional wisdom has it. And that those good-paying non four-year degree jobs include non skilled-trades occupations.
The hot 50 jobs list is well aligned with our research findings on good-paying Michigan jobs. Using a slightly different classification of education requirement by occupation, and a much higher bar to be a good-paying job, as the pie chart below illustrates, we found that more than three-quarters of employment in good-paying occupations required a four-year degree or more. And that most of the good-paying jobs that did not require a four-year degree were in jobs you got through promotion, rather than technical occupational skills including, but not limited, to the trades.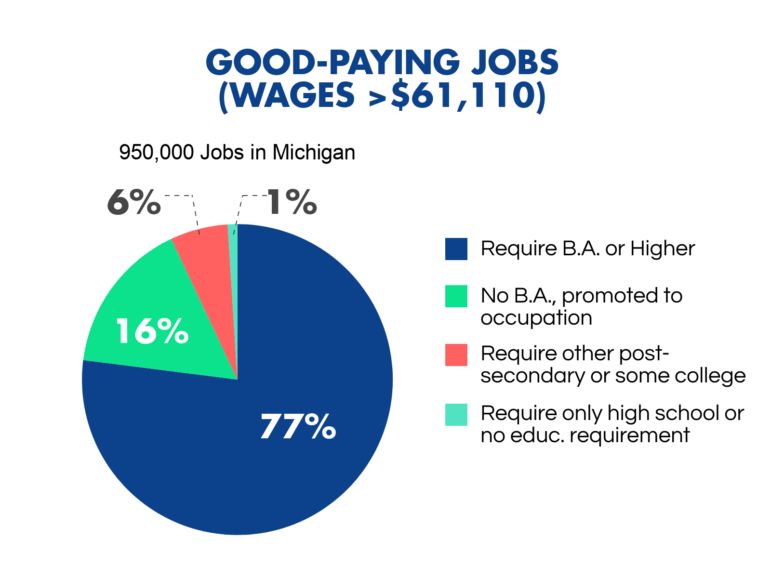 For those of you wanting to learn more about specific occupations the best place to start is the state's pathfinder website. There you can find out about pay, projected job openings and education requirements for hundreds of occupations.