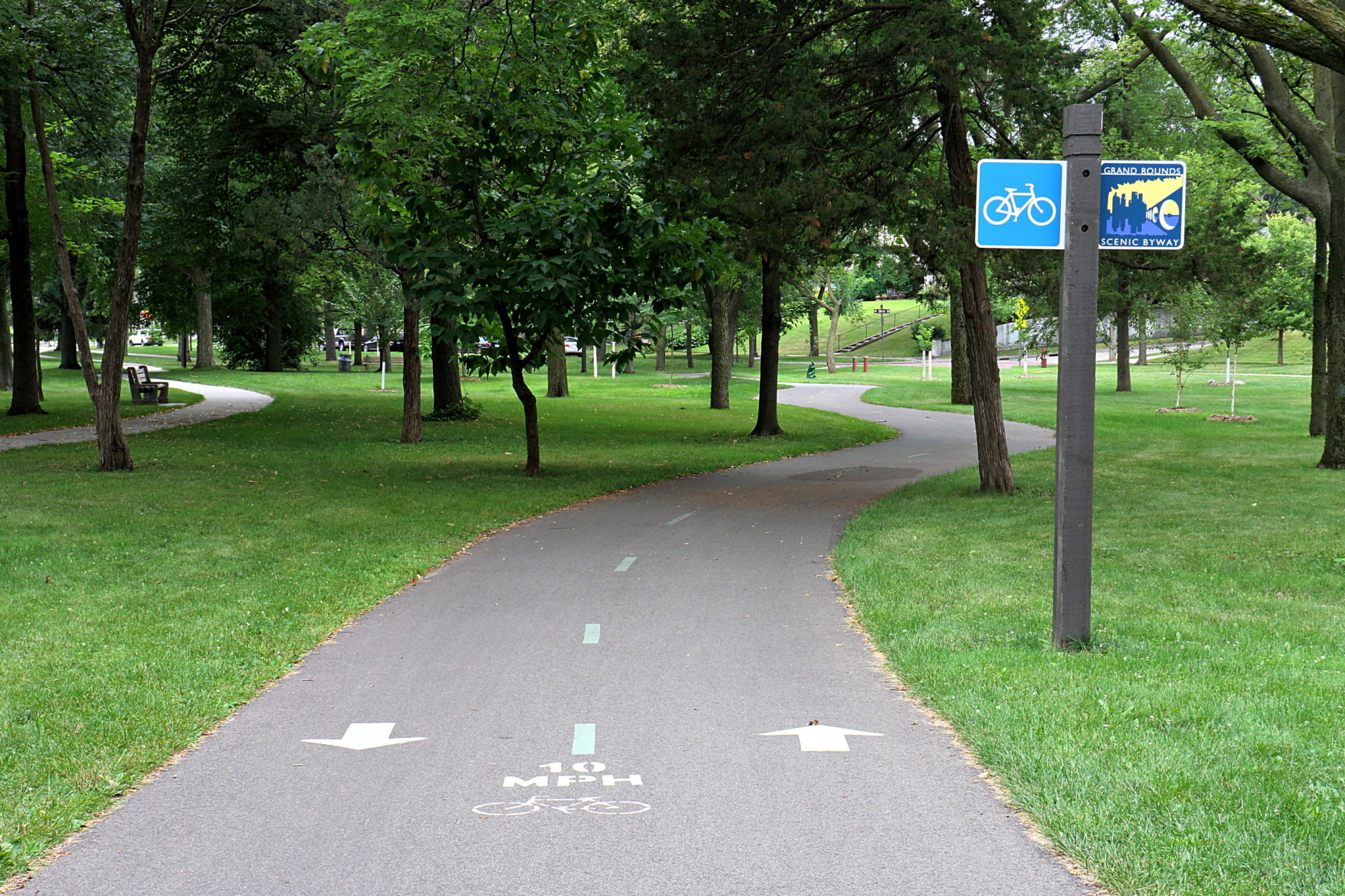 Talent and placemaking go hand in hand in the Twin Cities
When Bart Carrigan moved from East Lansing to Minneapolis to manage his Michigan-based employer's newly opened restaurant, he was struck by the city's many amenities.
"I love the environment, and there are a ton of outdoor activities all year round," he said about a metro area that celebrates its cold winters. "The city is really good about taking care of the streets and it's easy to get around on public transit."
Carrigan, 31, is far from alone in his assessment of the Twin Cities' livability. Minneapolis and St. Paul regularly appear at or near the top of 'best cities to live' lists. Much of that is due to a demand by residents here for high quality parks and trails, a clean environment, cultural amenities—collectively known as placemaking– and a commitment to pay for them.
Talent and placemaking go hand in hand in metro Minneapolis. Local business and community leaders strongly believe that you can't have a talented workforce if smart people don't want to live in your community.
In 2008, voters passed an amendment to Minnesota's constitution, known as the Legacy Funds, that raised the sales tax by three-eighths of 1 percent to protect the environment, support arts and culture, and fund parks and trail projects. The tax expires in 2034.
Legacy Funds money has helped the Metropolitan Council, the local regional government agency, award more than $625 million for parkland acquisition and development, and projects such as environmental education to local parks systems in metro Minneapolis.
Minneapolis and St. Paul for years have been recognized as having the best park systems among the 100 largest cities in the country by the Trust for Public Land, which helps cities create and finance parks. Minneapolis and St. Paul were ranked first and second, respectively, in by the organization in 2016 and 2017. Detroit ranked 75th in the 2017 study.
"You can't have a great city without a great park system," said Adrian Benepe, senior vice president of The Trust for Public Land.
Minneapolis and St. Paul also have aggressively been building miles of protected bike lanes on city streets and using their zoning powers to increase residential density, which many young people desire.
Metro Minneapolis also has one of the best transit systems, including light rail, in the country. Many see that as a crucial economic and placemaking investment.
"You don't have to have a car to live here. In Michigan, it's hard to get around anywhere if you don't have a car," said Marissa Luna, a 28-year-old Saginaw native who moved to Minneapolis last year. "Minnesota invests in public goods, which is really important to young people who have a lot of student loan debt. Buying things like cars is not feasible."
In the Twin Cities, talent development has long been the key ingredient in growing a metro economy that is one of the most vibrant in the country.
"For us, it's about a highly educated workforce that is well aligned with our industry sectors," said Peter Frosch, vice president of strategic partnerships at Greater MSP, a regional economic development group formed in 2011 by the Itasca Project, a group of local business leaders.
Metro Minneapolis's young adults are a brainy bunch, with 58.2 percent of those age 25 to 34 holding an associate degree or above in 2016. That was the ninth-highest percentage among the 53 largest metros in the country. The comparable percentages were 45.8 percent in metro Grand Rapids and 42.8 percent in metro Detroit.
The Twin Cities didn't get smart overnight. Frosch described the effort as a mix of private and public sector efforts to create knowledge jobs and boost the educational level of its workforce.
"The demand from the economy was part of it," Frosch said. "Industry here developed a lot of intensive knowledge work post-World War II, and that grew and grew and grew."
Minnesota also started boosting education spending in the 1950s because of worries that that state was lagging in a variety of economic measures, including per capita income and gross domestic product.
"By 2000, we had one of the most educated workforces in the country," said Art Rolnick, a former Minneapolis Federal Reserve economist who studied the state's economy going back to 1920. "We argued that was causal to our strong economy."
Local metro Minneapolis leaders aren't taking the region's strong economic performance for granted. Worried that the economy might outstrip its available workforce, they're undertaking a variety of efforts to retain and recruit talent.
There's a strong focus reducing economic and racial disparities. That's in part because the region is becoming more diverse.
The portion of minorities age 25 to 64 in the Twin Cities region is expected to nearly double, from 22 percent of the total working-age population in 2010 to 43 percent by 2040, according to census data analyzed by the Itasca Project. The white working-age population is expected to decline.
In 2015, Greater MSP created "Make It. MSP." bringing together 150 businesses and community and organizations to help welcome and acclimate newcomers, especially minorities, to the region.
"This has to be place where they can stay and thrive," Frosch said.