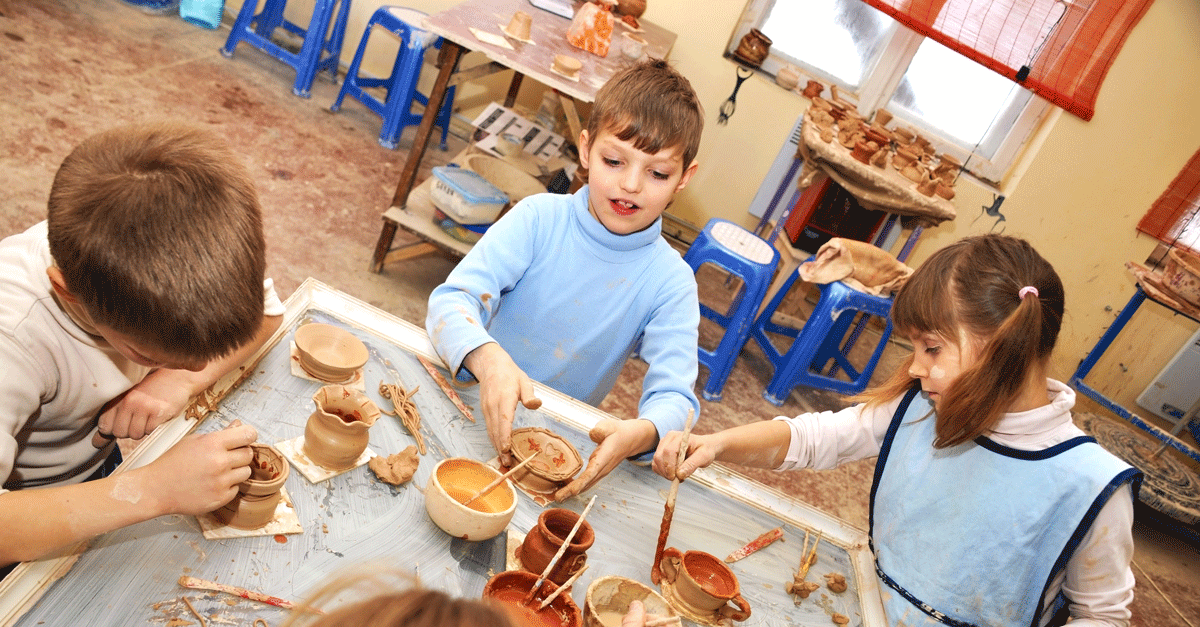 Michigan should invest in extra-curricular activities
My eight-year-old son recently finished the last of his summer day camps at the Robot Garage in Grosse Pointe Park. The camp combined three of Jackson's favorite things – Lego, robotics and Minecraft – in a learning experience that both fed his passions and bolstered his STEM skills. This summer, Jackson also learned about credit, investing and entrepreneurship at a week-long day camp sponsored Detroit-based financial expert Gail Perry-Mason; created multi-media sculptures and acrylic paintings at a two-week art camp sponsored by the Arts League of Michigan and sharpened his basketball skills at a day camp sponsored by the Detroit Pistons.
Jackson has parents who believe in the value of exposing our son to a wide variety of experiences and can afford to pay for them. Sadly, far too many parents can't give their children access to summer learning experiences or extra-curricular activities (ECAs) during the school year.
When I was a high school student in the 1980s, most schools offered a plethora of experiences that fed and expanded students' interests. Today, extra-curricular activity offerings are a study in haves and have nots. Private schools and schools in wealthy districts offer a wide array of options. Meanwhile, schools in high poverty districts offer fewer and fewer choices.
In Michigan –  where average per-pupil funding dropped by over 25 percent in real terms from 2002 to 2013 –  tight budgets also force schools to offer extra-curricular activities only on a "pay for play basis."  As a result, even widely-popular ECAs like team sports are increasingly rare at high poverty schools.  A 2014 study commissioned by the Afterschool Alliance found that 19.4 million more children would be enrolled in after school programs if they were available. Low income African American and Hispanic families especially struggle with unmet demand for after school programming.
WHY EXTRA-CURRICULARS MATTER FOR KIDS TODAY
This topic matters because research demonstrates extra-curricular activities not only give students an outlet for their interests, they reinforce skills that students will need for college and career success: creativity, curiosity, ambition, and tenacity. Extra-curricular activities also offer leadership and networking experiences that students will carry with them into life and career.  According to the online education platform Course Hero, 70 percent of CEOs held at least one office in a college club or organization.
In his terrific 2015 book Our Kids, social scientist Robert Putnam presents evidence that the benefits of extracurricular activities are not lost on high-income parents, who happily shell out money to give their kids access to enrichment classes ranging from Gymboree to chess and language lessons. Given the results their children get from extra-curricular participation, wealthy parents' enthusiasm for ECAs is not surprising.
Beyond the aforementioned benefits of extra-curricular activities, there is compelling evidence that ECAs boost students' academic performance. A study by the National Center for Education Statistics found that participation in ECAs have a positive correlation to student attendance, GPA, test scores and expected educational goals. In fact, a 2005 College Board study found that ECA participation boosted SAT math scores by 45 points and verbal scores by 53 points.
Despite the compelling evidence that ECAs build stronger students, they are increasingly viewed in Michigan as extras that are nice but not necessary at struggling schools.
Fortunately, other states are offering real support to give students access to extra-curricular programming. In 2006, California voters approved a ballot proposal that created a $550 million annual investment for after school education and safety programs for K-9 students.  As a result, after school programs reach 377,000 more children in the state. And California spends half of its 21st Century Community Learning Centers (21st CCLC) federal funding – which totaled $125 million in 2014 – for the High School After School Education and Safety for Teens (ASSETs) program, which offers after school programming for high school students.
The percentage of low-income California children who participate in after school programming jumped from 38 percent in 2009 to 47 percent in 2014. California's investment in after school programming earned it the top spot on the Afterschool Alliance's "Top Ten States for Afterschool" list.
Sadly, Michigan leaders have been reluctant to introduce similar comprehensive strategies to expand K-12 students' access to extracurricular programs.
It's highly unlikely that my son will become a professional basketball player, Lego builder, or artist. Exposure to these activities is about the long game: Giving him an educational foundation that allows him to find his voice, talents and leadership style. It's a shame that more Michigan students don't have those opportunities.